We all know how beneficial yoga is for our mind, body, and soul. It is a known fact that yoga helps in reducing stress, feeling more connected with oneself, maintaining a good physique and the list goes on. Doing yoga with all your focus on it is what will really show you results. But when you're fully focused on your practice, it can be annoying when your hair keeps falling on your face and disturbing you.
Those who have been to a yoga class will know how swiftly one yoga pose is followed by the other. When at a yoga class, you don't want your concentration to be disturbed by a couple of unruly locks getting in your way. To avoid this from happening, you can use styling techniques in a clever manner to enjoy your yoga class in the best possible way.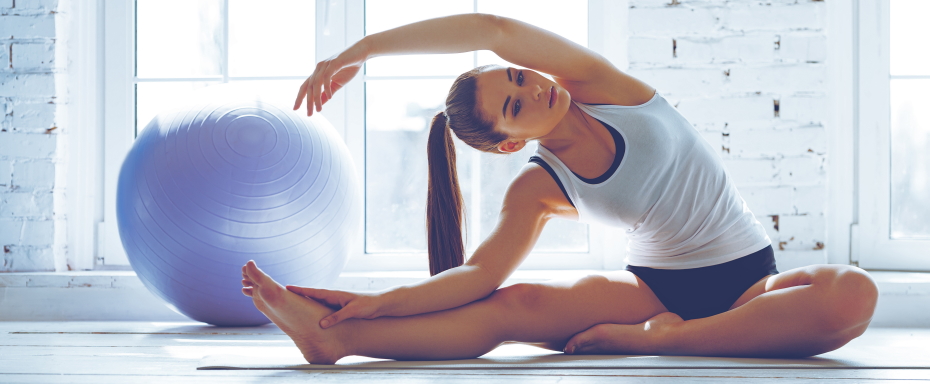 There's no harm in taking some time out to pick the right ways to style your hair for yoga class. Yoga hairstyles should be practical and stylish. It should also be something that won't make your hair look sweaty or oily. The perfect hairstyle is a practical yoga hairstyle which is something that will keep your hair away from your face and the back of your head free of bumps, while also looking put together and well thought out.
Here are some easy hairstyles for yoga class:
Dutch pigtails: Also known as boxer braids, this hairstyle can easily tuck away most of the strands of your hair into place and offer a neat, put-together look. It will keep your hair in place and let you do your thing.
Braids: Braids are a go-to yoga and workout hairstyle as they are good at keeping your hair away from your face and also lay flat on the back of your head, making it comfortable for any yoga asanas and poses.
Low bun: A low bun is the simplest of all and takes no time. It is comfortable enough for various yoga poses and also doesn't put your hair under a lot of stress. A loose low bun will allow you to comfortably lay down on your back, which is essential for yoga.
Ponytail: This is probably the most popular hairstyle for any activity and rightfully so. It is quick and simple and can be done in any way you like, whether high or low. And it gets the job done while still looking like you to put in efforts.