All of us want to look good when we are in public, including the gym. While it is advisable to go bare-faced for your workout session, not everyone is comfortable with that idea. None of us want a melting foundation and streaks of mascara going down our sweaty workouts. In case you do not want to go bare-faced and want to know more about gym makeup for your workout, here are some tips on how to gym-proof your makeup.
Minimal is key: The number 1 rule for gym makeup is to keep it light and let your skin breathe. Wearing heavy and oily foundations will clog pores and lead to breakouts. A waterproof lip and cheek tint and a tinted moisturizer and enough makeup for the gym.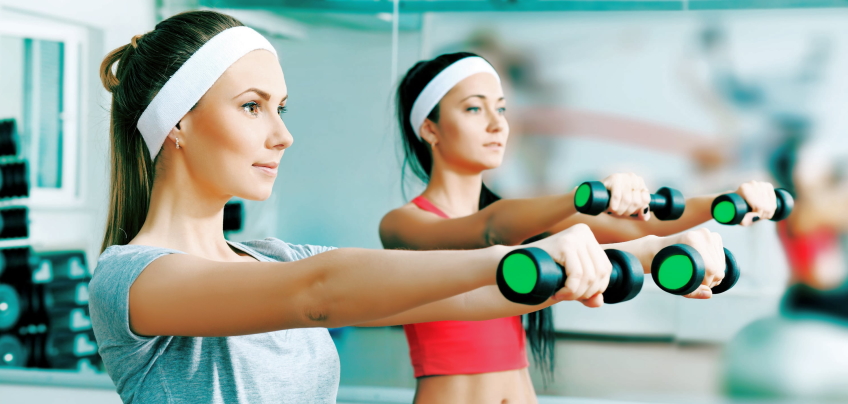 Wear waterproof makeup: Since you will be sweating a lot in the gym, make sure your makeup is waterproof, especially if you are wearing eye makeup like mascara. You don't want to end up with raccoon eyes in public. There are lots of sweat proof makeup tutorials for gyms online that you can refer to.
Use powders instead of liquids: A liquid foundation has more chances of creasing and melting than a powder foundation. Liquid foundations can also clog your pores, leading to breakouts and other skin problems. Opt for powders to control oil and sweat while looking put together.

Use tints instead of lipsticks and blushes: Wearing cream lipstick can be risky as it can smudge when you touch your face during the workout, and that's not a cute look. Use a lip and cheek tint which doesn't budge and gives you a blushing and glowy look.
Use liquid lipsticks: Liquid lipsticks are all the hype and are gym-proof. Once it dries down, it won't budge unless you eat or wipe it off with makeup remover. Liquid lipstick can withstand a sweaty workout session by staying intact throughout the workout.